The Symposium on Culture-Heritage
At the symposium on Culture-Heritage, with strengths and experiences in cultural relic preservation, representatives of Thừa Thiên – Huế province's People's Committee were selected as Vietnam's representatives to combine with leaders of Nimes city of France to chair the talk.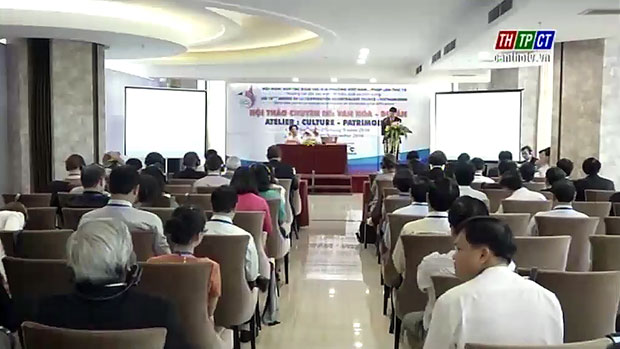 The Symposium on Culture-Heritage.
Delegates focused on analyzing, finding out answers and shared many good experiences with the aim to contribute to raising the efficiency of culture – heritage cooperation development between the 2 countries./.
Kiều Oanh – Đỗ Trung
Translated by Xuân Trang