In the morning on June 24th, Chairman of Cantho city's people's committee Le Hung Dung- head of the organizing board for the Mekong delta green tourism week 2015 had a meeting with the organizing board and sub- boards to check over the finished jobs as well as map out some solutions in a bid to ensure  the success of this event.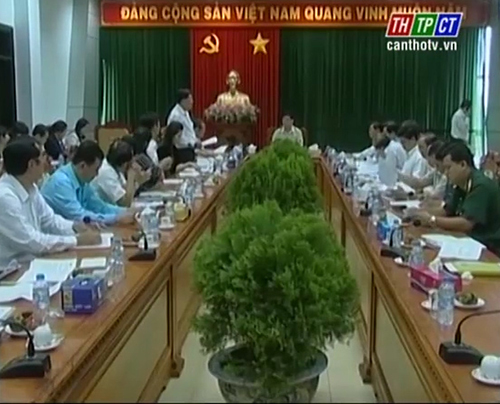 At the moment, plan, scripts and design of the " Green tourism week in 2015" have been completed, organizing and judging boards for competitions have been founded. At the meantime, relating units have also completed lowering power lines, preventive power generators, floor clearance, supporting electricity, water, decorating theatre and cleaning the environment.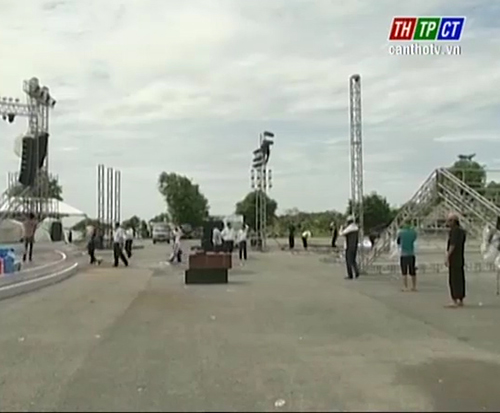 Besides, Cantho city has also completed plan for joining the Mekong delta green tourism week with the purpose of advertising potentials, strengths of Cantho tourism.
The chairman requested sub- boards and relating units to further boost the publicity while drawing experiences in the process of implementing specific jobs.
Right after the meeting, the organization board and units in relation had a meeting to report the progress of implementing tasks to the steering board for the Mekong delta green tourism week in 2015.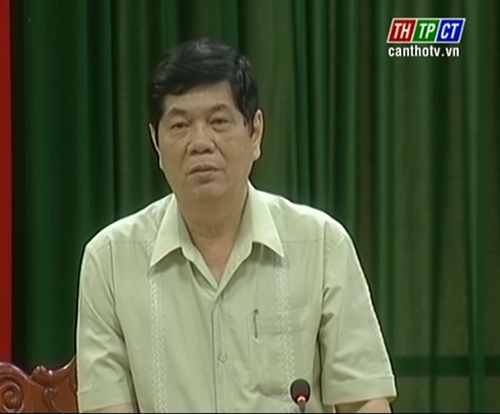 Mr. Nguyen Phong Quang, standing vice-chief of the Southwestern steering board, chief of the steering board for Mekong delta green tourism week 2015 highly evaluated the preparation for the event of Cantho city. He also suggested Cantho city and localities in relation to continue strengthening the propaganda for this event, ensure security-order for activities in the framework of the event.
In terms of the scripts for the opening and closing ceremonies, he required all units to make them the best. In addition, it is necessary to ensure the quality for live telecast in any weather conditions.
                                                Translated by Xuan Trang and Thanh Dung