The inspection on administrative reform at Cần Thơ city military headquarters
The delegation of the National defense ministry led by Major- general Nguyễn Công Sơn- vice chief of the military commission of the party central committee came to check the administrative reform task at Cần Thơ city's military command.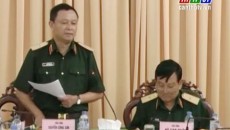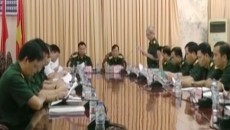 The delegation inspected the administrative reform at some specialized sections of the unit. Major-general Nguyễn Công Sơn highly evaluated achievements in administrative reform of the unit in the past time and emphasizing that administrative reform is very important for officers, soldiers within the armed forces to well complete their tasks.
By Thanh Dung