The 85th anniversary of An Nam party communist Cờ Đỏ
On November 7th, the 85th anniversary of Cờ Đỏ An Nam communist party cell founding has taken place and received national historical relic certificate solemnly in Cờ Đỏ district. Mr Trần Thanh Mẫn – member of the party central committee cum party secretary of Cần Thơ city party committee, representative of the steering committee for southwestern Region, Military zone 9, and leaders, former leaders of Cần thơ city, provinces Hậu Giang, Sóc Trăng, Vĩnh Long and Đồng Tháp came for attendance.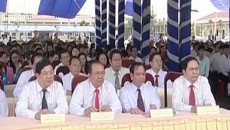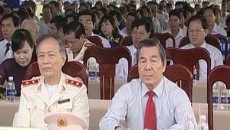 The first party cell in Cần Thơ city was very important, strong impact to revolutionary movement, a red seed in Cần Thơ province as well as neighbouring provinces together with the whole country fight against colonialism for independence and freedom of the nation, Hà Huy Giáp at that time was its secretary.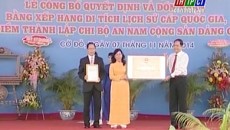 Past 85 years, reviewing glorious history of Vietnam to respect, proud of patriotic and will of previous generations. And remind of officials, party members and people continue improving responsible awareness with revolutionary traditional education as well as protect, build Cần Thơ today.
By Ngọc Dung