The 12th Congress of Ninh Kiều urban district Women's Union
On June 24th, Ninh Kiều district Women's Union commences the 12th congress of the district Women's Union for 2016-2021.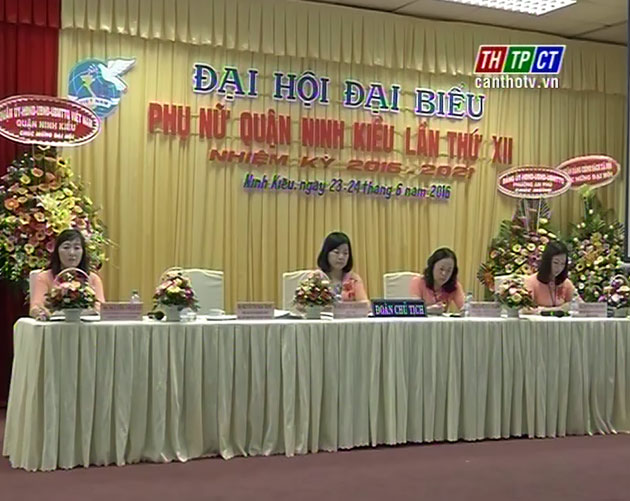 The unit is selected to direct the congress at the district level. Vietnamese Heroic Mother Phạm Thị Ẩn, leaders of the city Party building boards, Ninh Kiều district and 150 deputies represent 25 thousand female members of Ninh Kiều district join in.
With their efforts, solidarity and creativity, past term, Ninh Kiều women's union basically complete basic targets on implementing 6 key missions of association. For 2016-2021, the district Women's Union proposes 100 percent targets of grassroots association using "Women's Bookshelves" effectively.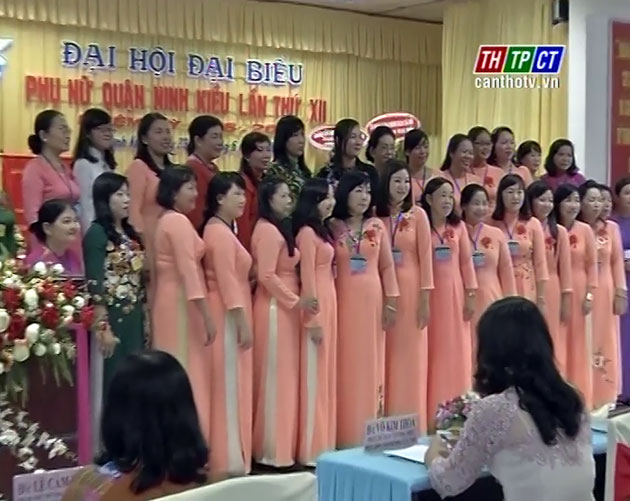 Every year, from 1 to 2 families reaching "5 Noes – 3 Cleanness" targets in each of associations at the grassroots level, 90% female members are cultivated and applied knowledge.
At the congress, delegates elect executive committee of the district Women's Union for 2016-2021. Ms. Nguyễn Thị Mai Hồng continues being elected Chairwoman of the Union for 2016-2021.
On this occasion, 8 teams and 20 individuals received merit certificates by the district People's Committee, for their excellent achievements in the Association's tasks and women's movements during the phase.
Translated by Phương Đài