Thailand's Crown Prince acknowledged as new king
Thailand's parliament acknowledged Crown Prince Maha Vajiralongkorn as the new king on November 29 following the death of King Bhumibol Adulyadej last month.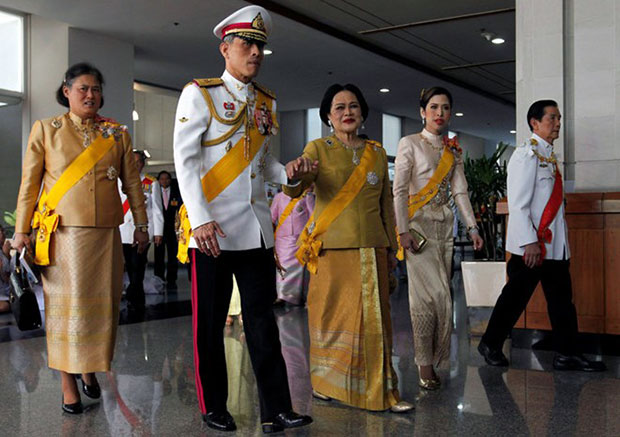 Crown Prince Maha Vajiralongkorn was acknowledged as new king on November 29 (Photo: AP)
Pornpetch Wichitcholchai, president of the National Legislative Assembly (NLA), said on November 29 that the parliament invited the Crown Prince, 64, to assume the throne during a special parliamentary session the same day.
The Thai Cabinet earlier on the day formally asked the parliament to begin the process of installing a new monarch.
Under the 2014 Constitution, after the NLA president invites Maha Vajiralongkorn to assume the throne, the Crown Prince will accept the invitation to be proclaimed king.
These procedures are scheduled to take place on November 29 or 30.
The new king will be known as King Rama X and formally named King Maha Vajiralongkorn Badinthorn Theppayawarangkool.
However, he can only be formally crowned after his father's royal cremation, which will take place next year.
King Bhumibol Adulyadej passed away on October 13 at the age of 88.
The Thai Government has set a mourning period of one year. To the Thai people, the late monarch is the symbol of national unity. His birthday is also the Father's Day and the National Day (December 5)./.
VNA
Link:
http://en.vietnamplus.vn/thailands-crown-prince-acknowledged-as-new-king/103403.vnp