The fifth southern traditional cake festival is scheduled to take place in Can Tho from April 15 to 19, 2016 as the highlight of the Mekong Delta Tourism Week and the 2016 National Tourism Year.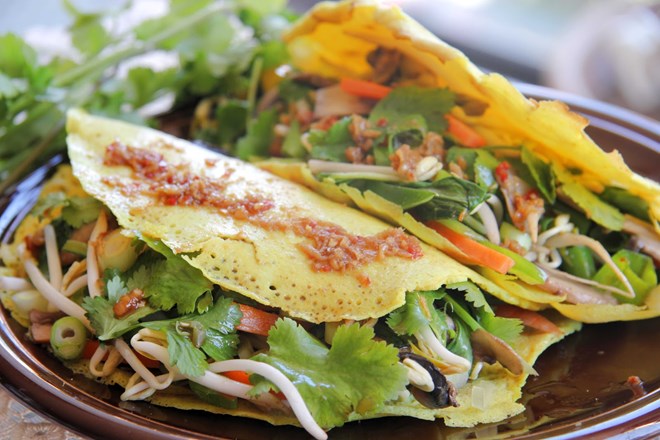 At a working session with municipal People's Committee leaders in Hanoi on October 13, Deputy Minister of Culture, Sports and Tourism Huynh Vinh Ai suggested the city intensify communications to make the festival a bigger tourist attraction.
According to the municipal Department of Culture, Sports and Tourism's director, Tran Viet Phuong, the festival will comprise nine activities with the aim to introduce visitors the southern region's traditional cakes.
A cake-making contest, a cake exhibition and a street carnival will also be held during the festival.
The southern region is famous for a lot of cakes that dates back thousands of years. The most famous of these are Banh tet, a cylindrical glutinous rice cake filled with green bean paste and pork fat; Banh u, a small, pyramidal glutinous rice cake; and Banh tet la cam, a cylindrical violet glutinous rice cake.
Other traditional cakes eaten daily and on major holidays include Banh xeo (pancake) and Banh bo dua (coconut-flavoured sponge cake).
The fourth festival, held from April 27 to May 1 this year, attracted around 160,000 visitors with more than 100 types of cakes and 50 specialty dishes.
VNA/Vietnamplus