In the morning on June 23rd, a delegation from the national hydro-meteorology center came to work with Cantho city on the tasks of controlling flood-storm and lessening damages from natural calamities.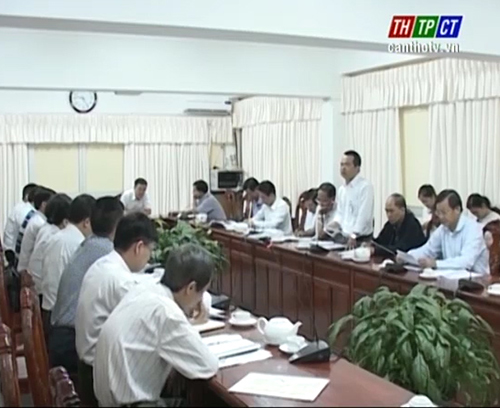 Mr. Dao Anh Dung, vice-chairman of Cantho city people's committee, standing vice-chief of Cantho city steering board for controlling natural disasters and rescuing and representatives of units in relation received the delegation.
At the working session, the delegation from the national center for hydro-meteorology center and leaders of the city exchanged about comforts as well as discomforts with the aim to search out proper solutions for effective control of flood- storm and natural calamities. Vice chairman Dao Anh Dung said that the city's steering board for flood-storm control-  search and rescue will actively instruct various tasks, suggested Cantho station for hydro meteorology effectively use existing facilities to serve for prediction of weather conditions, contributing to actively controlling, mitigating damages caused by natural disasters.
Translated by Xuan Trang