The cause of national liberation and national development has always born a significant stamp of the press, President Truong Tan Sang said at a June 17 meeting with media workers and veteran journalists from media agencies on the eve of the 90th anniversary of the Vietnam Revolutionary Press Day (June 21).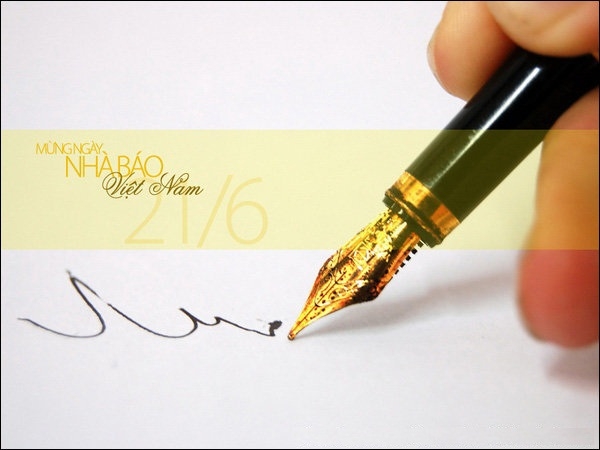 On behalf of the journalists at the meeting, Ha Minh Hue Vice Chairman of the Vietnam Journalists Association (VJA) briefed President Sang on the steps of development of the country's revolutionary press over recent years.
Vietnam now has 845 press agencies producing over 1,100 publications and magazines, including major media agencies equipped with modern facilities, having different forms of media such as Radio the Voice of Vietnam (VOV), Vietnam News Agency (VNA) and Vietnam Television (VTV).
Most press agencies are operating properly in line with the political tasks of providing accurate and updated information about every field of the political, economic and social affairs, and exemplary role models while criticizing negative phenomena, combating corruption and refuting hostile forces' slanderous allegations against the Party, State and people of Vietnam.
In his speech, State President Truong Tan Sang congratulated media workers, hailing what the press has achieved during the nine decades, adding that journalists not only pioneer in the cultural ideological front but also positively contribute to dealing with national issues of public concern.
A workshop on the role of Vietnam's revolutionary press in Party building was held the same day in Hanoi marking the 90th anniversary of Vietnam's Revolutionary Press Day.
Speaking at the event, Secretary of the Party Committee of the Central Agencies Dao Ngoc Dung, said, "Media agencies have always paid attention to the work of Party building. They have made the proper investment in terms of human resource and intellect to communicate on Party building, bringing the Party's guidelines and resolutions to life".
The participants highlighted the contributions made by Vietnam's revolutionary press to Party building in the renewal process, communicating on Party building together with "Study and following moral example of President Ho Chi Minh" campaign, as well as the experience and practical lessons of reporters while producing news and features on Party-building as well as other communication topics toward the 12th National Party Congress.