PM sends condolences to Britain over terror attack losses
Prime Minister Nguyen Xuan Phuc on March 23 sent a message of condolence and sympathy to his British counterpart Theresa May over losses in lives to a terror attack in London on March 22.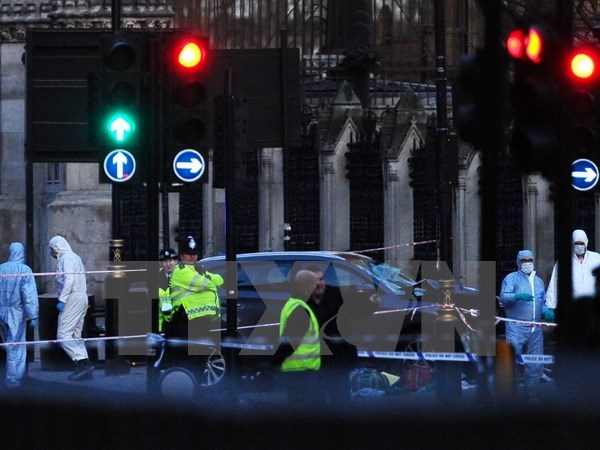 Police surrounds the British Parliament. (Photo: AFP/VNA)
On the day, Spokesman of the Foreign Ministry Le Hai Binh condemned terror attacks in any form.
Media reported that at least three people were killed and 29 others hospitalized in the attack outside the British Parliament on March 22 when a man mowed down pedestrians with a car then leapt out and stabled a police officer./.
VNA
Link:
http://en.vietnamplus.vn/pm-sends-condolences-to-britain-over-terror-attack-losses/109176.vnp