Odd fish species in Vietnam
Many odd fish species have been recently discovered in Vietnam.
The fish with genitals on the head. This species is named Phallostethus cuulong. It was discovered in the Mekong River, Vietnam.
Phallostethus cuulong is a species of priapum fish. It was discovered in 2009 and described in 2012. This species is found at depths of 0.5 to 3.5 m (1.6 to 11.5 ft) in tidal canals on the Mekong Delta. This species attains about 25 mm (0.98 in) in standard length and is translucent white. Males have their gonads under the chin – along with a serrated saw and rod for grasping females. The name cuulong is from the Vietnamese name of the river system where they are found, Cuu Long River.
This strange fish was caught by Nguyen Thanh Nhan in Cai Von Town, Binh Minh District, Vinh Long Province in May 2012.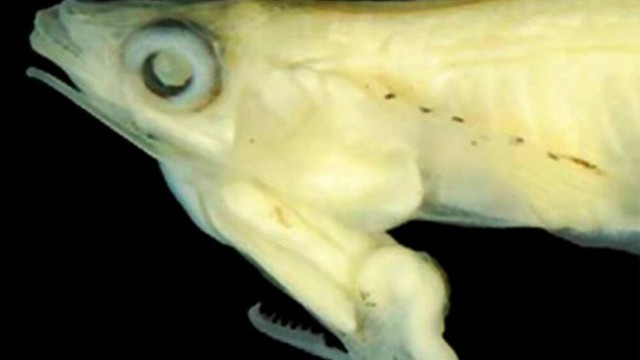 The spotted gar (Lepisosteus oculatus) is a primitive freshwater fish of the family Lepisosteidae, native to North America from the Lake Erie and southern Lake Michigan drainages south through the Mississippi River basin to Gulf Slope drainages, from lower Apalachicola River in Florida to Nueces River in Texas, US. It has a profusion of dark spots on its body, head, and fins. Spotted gar are long and have an elongated mouth with many teeth used to eat other fish and crustaceans. They grow to 0.61–0.91 metres (2–3 ft) in length and weigh 1.8–2.7 kilograms (4–6 lb) on average, making it the smallest of the gars. The name Lepisosteus is Greek for "bony scale". Habitat for spotted gar is clear pools of shallow water in creeks, rivers, and lakes.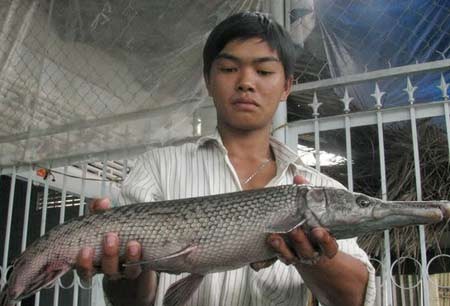 The fish with a snakehead and pig tongue was caught by a fisherman in Hoa Binh province in late 2012. It was 1.14m long, 4.2kg.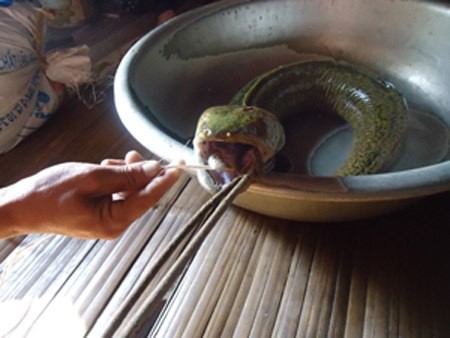 This lizard-snakehead with four limbs was discovered in the Natural Reserve of Pu Hoat in the central province of Nghe An in August 2014.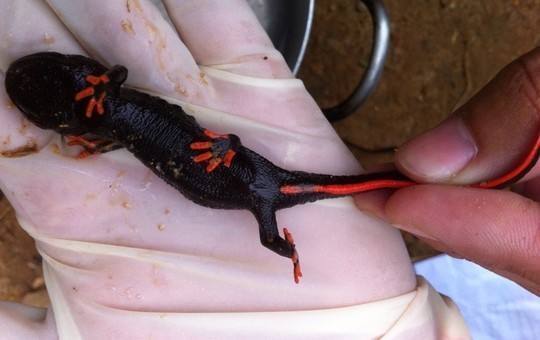 Vietnamnet