'Linfa' storm has entered in the northwestern territorial water of Luzon Island (Philippines) with its strong wind of 10- 11 level, reported the National Hydrology Meteorology Forecast Center yesterday.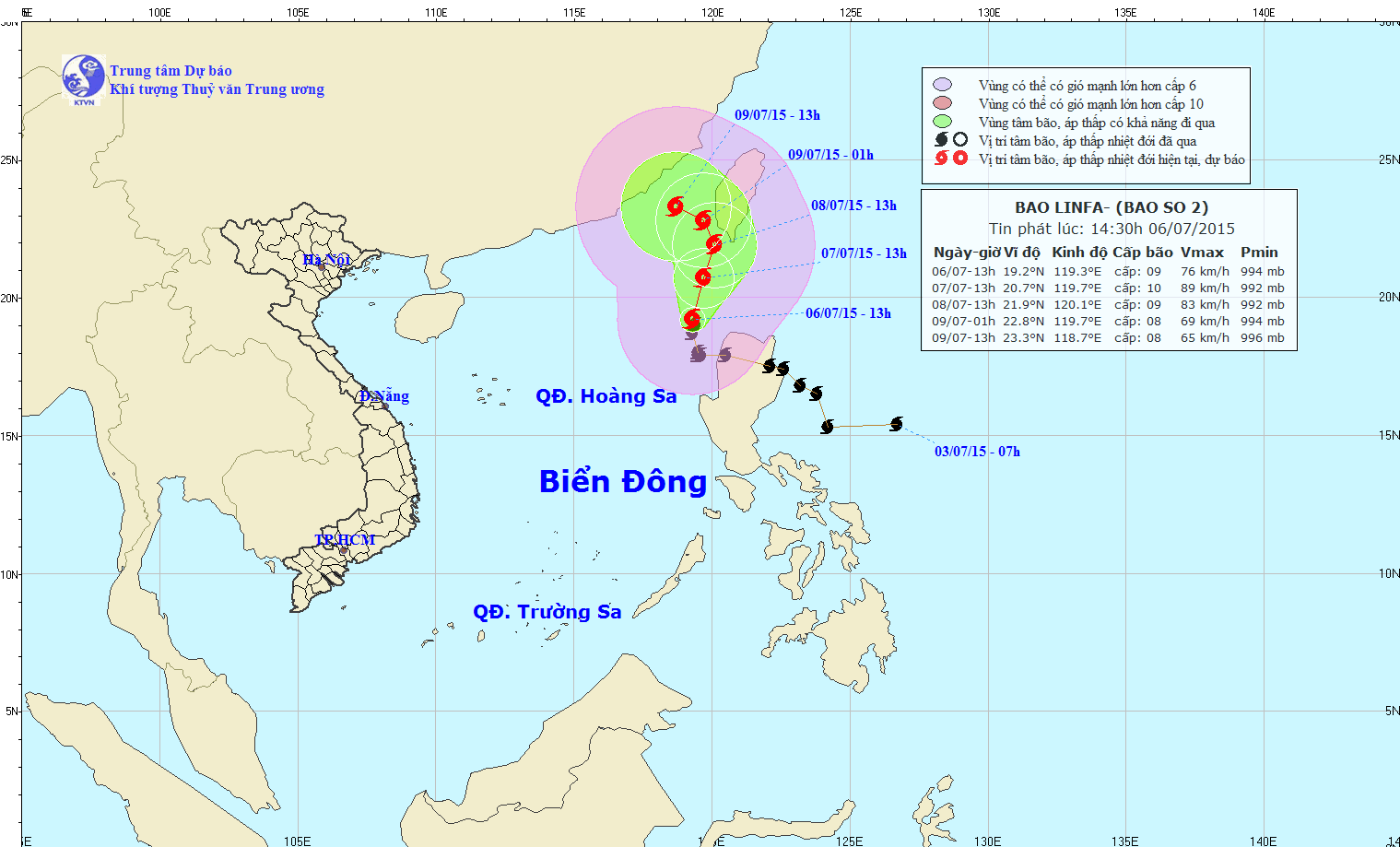 In past 24 hours, the storm moved towards north and northwest at 5- 10 kilometers per hour.
Due to the storm, the northeastern territorial water of East Sea saw strong wind of level 6- 8, heavy rain and thunderstorm, 2- 4 meters big waves and sea rough.
In next 24- 48 hours, Linfa is predicted to be located at 20, 9 degrees north latitude and 120, 2 degrees east longitude at 5 kilometers per hour.
At present, two more new storms named Chan Hom and Nangka, are moving towards the northeast and Pacific Ocean, it is forecast to enter East Sea in the upcoming days.
Because of influence of the storm, the southwestern monsoon has operated stronger with its wind speed of level 6- 8 in the southern territorial water from Binh Thuan to Ca Mau and Spratly Island, causing 2-4 big waves and sea rough.
Meanwhile, the weather condition in the area of Ho Chi Minh City and the east southern region will see sunny daytime, heavy rain and thunderstorm at night and the temperature will swing from 26- 35 degrees Celsius.
SGGP