Myanmar: Attacks kill nine policemen
Nine policemen of Myanmar were killed during coordinated attacks on the country's guard posts along the border with Bangladesh on October 9.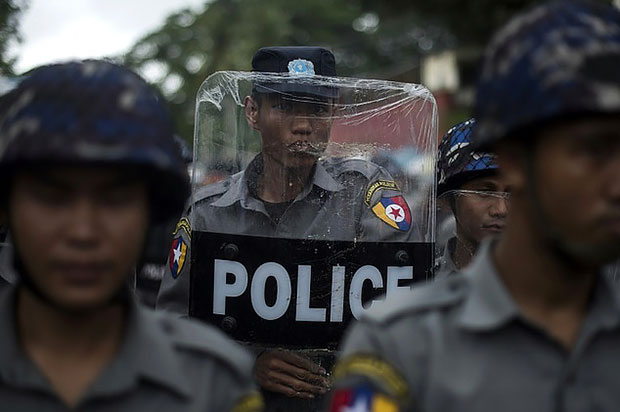 Illustrative image (Source: AFP/VNA)
Myanmar authorities said the attacks occurred at around 1:30 am (local time) at three posts near Maungdaw, the state of Rakhine, a region battered by sectarian clashes between Buddhists and Muslim Rohingyas.
The attacks took the lives of nine policemen, injured four others and left one missing. In addition, eight gunmen were killed.
The attackers stole a lot of weapons, police said.
Authorities said the attackers came from the Rohingya Solidarity Organisation, a small armed group which operated in 1980-1990 and remained silent over nearly 20 years.
Violence tore through the state of Rakhine in 2012, killing scores and forcing thousands to flee./.
VNA
Link:
http://en.vietnamplus.vn/myanmar-attacks-kill-nine-policemen/100285.vnp