Malaysia: Debris found in Mauritius confirmed to be part of MH370
Malaysia confirmed on October 7 that the aircraft piece found in Mauritius was of the MH370 flight of Malaysia Airlines that went missing in March 2014.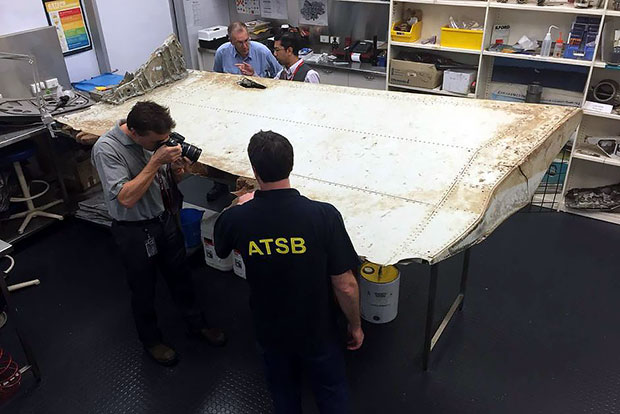 The Australian Transport Safety Bureau has been investigating debris found in the Indian Ocean. (Photo: Australian Transport Safety Bureau)
In a statement, Malaysia's Minister of Transport Liow Tiong Lai cited the analysis of Australia Transport Safety Bureau (ATSB) as saying that a part number found on the piece matched that of the wing tail of MH370 plane.
In September, Minister Liow Tiong Lai announced that at least 22 pieces of aircraft debris were found along the coast of South Africa, Mozambique, Mauritius and Tanzania. There is high possibility that some pieces came from the MH370.
The piece found in Mauritius in May this year is the latest one related to the MH370 found along the west of Indian Ocean.
Earlier, two pieces were confirmed to be from MH370. They were discovered on Reunion Island, France in July 2015 and on Pemba Island, Tanzania in September 2016, respectively.
On March 8, 2014, the Boeing 777 plane of Malaysia Airlines went missing with 239 people on board while en route from Kuala Lumpur to Beijing. The final location of the plane is yet to be identified.
In July 2016, the Government of Malaysia, Australia and China declared to stop the search for the plane after the largest and most expensive search in history failed to produce any outcome./.
VNA
Link:
http://en.vietnamplus.vn/malaysia-debris-found-in-mauritius-confirmed-to-be-part-of-mh370/100205.vnp