Leaders of the city worked with some banks in the city
On June 23rd, Vice Secretary of Cần Thơ City Party Committee Phạm Gia Túc and Vice Chairman of the City People's Committee Nguyễn Thanh Dũng and leaders of some departments, sectors of the city worked with leaders of Vietnam State bank in Cần Thơ city and commercial banks in the city on operational situations in the 1st half and map out tasks for the 2nd half of 2016.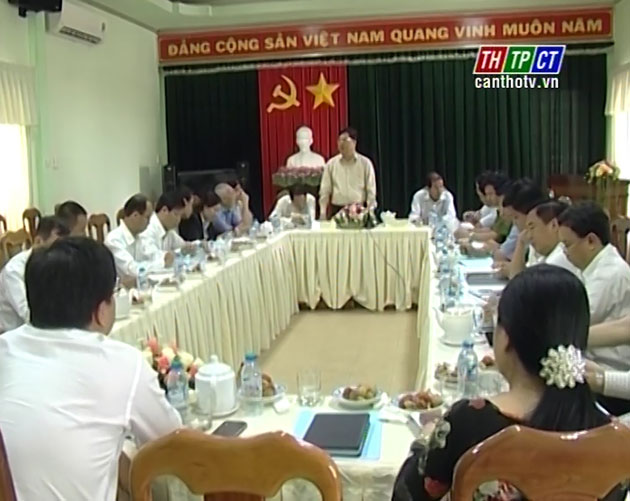 In the first 6 months, banks and credit organization in the city well have implemented regulations on interest, exchange rate, foreign exchange, increased credit solutions, focused capital for prioritized fields, ensured mobilized interest and stable loan.
As of June, the mobilized capital is expected at VND 54,900 billion, increasing 12%, the debit balance is about VND 57,200 billion, increasing 6%.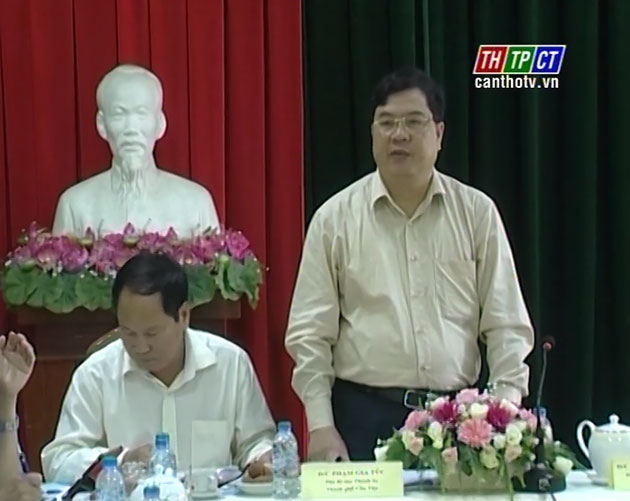 Mr. Phạm Gia Túc acknowledges and praises activities in the first 6 months gained by banks and credit organizations in the city. He also suggests the banking sector contribute to constructing and developing Cần Thơ city.
The city will connect and create condition for banks to fund investment projects in the city and enterprises at the Việt Nam – Korea incubator park.
Translated by Anh Vi