Landslide occurs in Can Tho city
A landslide occurred early yesterday in Can Tho city's Cai Rang District, sweeping away several houses and road into the Can Tho River.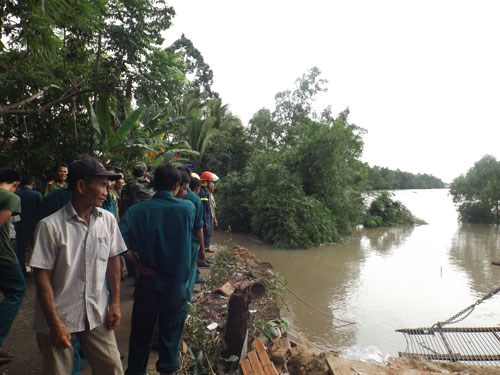 The landslide covered about 30m of the river bank.
The Steering Committee for Flood and Storm Prevention and Control of the People's Committee of Tan Phu Ward mobilized functional forces to help residents move to safer places.
Deputy Chairman of People's Committee of Tan Phu Ward Bui Thanh Tuan said that local authorities actively supported residents to overcome consequences after the landslide. 
Earlier, an extreme landslide occurred in the area of Le Binh ward in Cai Rang District and it swept away three households and 50m- long roads into Can Tho River.
 SGGP