According to Cần Thơ city Department of Labor, War-Invalids and Social Affairs, since the beginning of 2016, the city has created jobs for about 35,790 laborers, accounting for 70 percent of the plan; 63 laborers of which have worked abroad; 150 laborers have got jobs from projects on loans for job creation and other programs.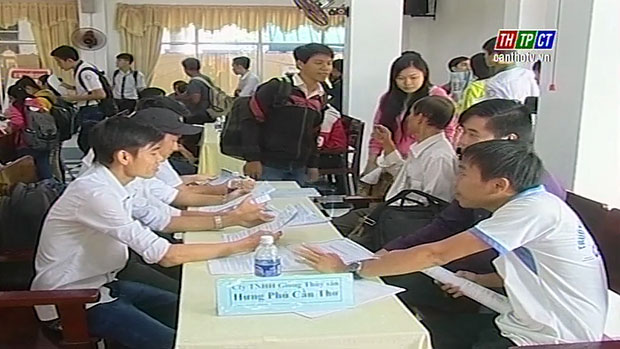 To achieve this result, besides promoting career consultancy and job recommendation, job service centers in the city have focused on organizing job transaction and training job – seeking skills for laborers such as recruitment days for students at universities, consultancy and recruitment in districts and monthly job transaction in the city.
By the year end, the city will well conduct credit policy for laborers to create jobs, make a survey on job demand and supply at enterprises and train staff in charge of job creation  in the city as well as promote job consultancy and recommendation to help laborers orient their career./.
Kiều Nhi – Minh Lam
Translated by Anh Vi