Noted Italian photographer Luca Bracali has just kicked off his eight-day journey across Vietnam on a Vespa motorbike.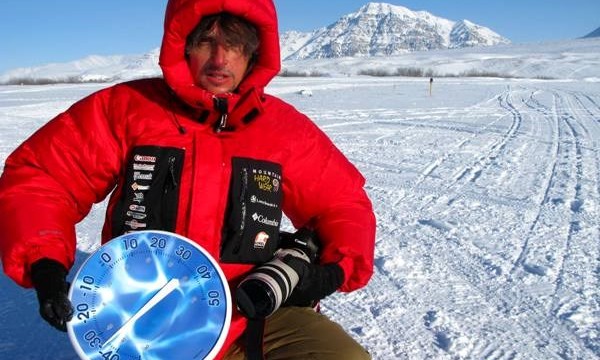 He will travel to various tourism destinations such as Ha Long Bay, Sa Pa, Hoi An and HCM City, as well as Can Tho.
The journey is part of Planet Explorer, a travel-by-motorbike project that he initiated in 2011, offering tours recorded thorough photos and video clips taken by the photographer and his friends and uploaded to his Facebook page and YouTube.
He has travelled to six countries — Iceland, South Africa, the United States, Greece, Morocco and Norway — by motorbike.
Bracali first visited Vietnam at the end of last year and decided to return and travel across the country by motorbike.
"I was impressed with Vietnam's natural beauty and the warm smiles of the people I met on the road," he said.
"I dreamed of exploring wild lands to capture the faces of local ethnic minority people," he said. "And today is that day."
Bracali also said he wished to ride the Vespa bike as it symbolises freedom, innocence and the joy of tourists. The experience was quite new to him, as in the past 20 years, he has travelled in 134 countries by various vehicles including dog sledges, balloons and cars.
Bracali said he found the travel interesting as Vietnamese people liked pizza and women liked Vespa, both of which are symbols of Italian culture.
An exhibition of the photos he took during his eight-day Vietnamese journey will open later in Italy.
Luca Bracali was born in Pistoia on April 12, 1965, and began his career in photography and journalism in 1986. He was a reporter for various sports magazines, and followed the Motocross World Grand Prix, Moto GP and then Formula 1.
During his career, he wrote several articles for travel, culture and tourist magazines. He has published five books (Storia Illustrata di Pistoia, I colori del viaggio, SOS Pianeta Terra and A rose is a rose is a rose, besides Alba Gonzales) and has won four international prizes for photography and reportage