In 2014 Vietnam tourism industry welcomed 7.87 million visitors, up by 4% over the previous year. But its growth was still 10.6% lower than that of 2013 due to the situation in the East Sea. Here are a few figures about tourism in Vietnam.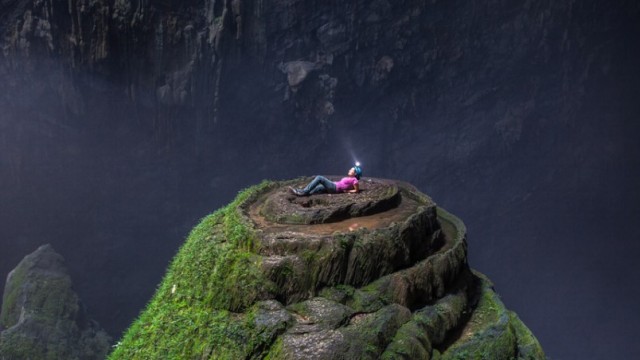 4.6% GDP: This is the direct contribution of the tourism industry to the country's GDP in 2014, equivalent to VND182 trillion. It is expected to be 7.9% in 2015 and will reach VND370 trillion (4.8% of GDP) in 2025.
VND367.2 trillion: This is the total contribution to GDP of the tourism sector, equivalent to 9.3% of GDP. The total contribution is a broader concept than direct contribution to the economy, including investment in tourism, travel, and the government's investment to support the tourism industry in other ways, such as aviation, transportation, and security services, as well as the purchase of domestic goods and services by direct transactions from the tourism sector.
1.96 million workers: The number of jobs created directly by the tourism industry of Vietnam in 2014, accounting for 3.7% of total employment. It is estimated to reach 2.4 million jobs, equivalent to 4%, in 2025.
7.87 million was the number of international visitors to Vietnam in 2014. Of these 60.5% of visitors came for pleasure, 16.8% for business, and 17.1% to visit relatives. The rest were for other purposes.
1.95 million visitors: the number of Chinese tourists – the biggest market of Vietnam's tourism in 2014. They accounted for 24.7% of the total foreign visitors to Vietnam in 2014.
In 2013, Chinese visitors to Vietnam reached 25.2%. Although they accounted for the largest proportion, they are the lowest-spending travellers.
US$1,114: This is the average amount spent of each overnight tourist in 2014. For group of visitors during the day, the average spending was US$125/person.
In 2014, total spending by international visitors to Vietnam reached US$8.39 billion, mainly in room rent, dining, souvenir purchases, travel cost, and guides. Entertainment expenses accounted for only 3.56% of total average cost of overnight visitors.
94.09% of tourists said they had good and very good experiences in Vietnam. 5.69% said it was okay, and 0.22% said it was poor or very poor.
6%: Although the percentage of tourists who were satisfied with Vietnam was high, only 6% of them returned to Vietnam. This is a significant question for the tourism sector.
64 and 95: The rankings of Vietnam in the direct contribution of travel and tourism to GDP and total contribution to the GDP. They are lower in comparison with figures in Cambodia, Thailand, Malaysia and Laos.