On August 2nd, Mr. Phạm Văn Hiểu – Standing Vice Secretary of Cần Thơ city Party Committee, Chairman of the city People's Council and deputies of the city People's Council and Ninh Kiều district contact with voters in Hưng Lợi, An Bình, Tân An and An Lạc wards, Ninh Kiều district.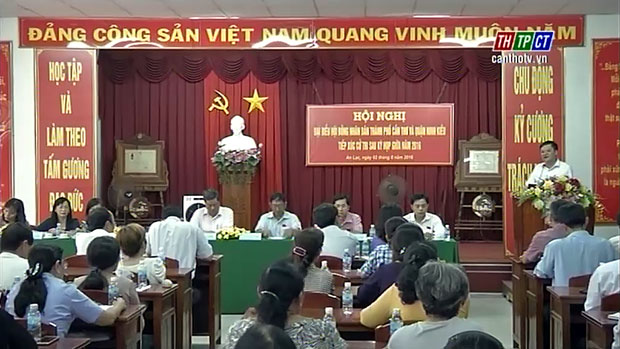 Deputies of People's Councils of Cần Thơ City and Ninh Kiều contacted voters.
After listening to the brief report on results of the 2nd session of the people's councils of the city and Ninh Kiều urban district, results of solving voters' opinions, voters proposed many opinions which focus on basic construction, land, environmental pollution, social evils, degraded roads.
Voters also worried about the overwhelming business of children's toys which contain poisonous chemicals.
Many others suggested further boosting the fight against corruption and wastage.
Representing the delegation, deputy Nguyễn Quang Nghị acknowledged the proposals which would then be conveyed to authorized units for resolution./.
Translated by Xuân Trang