Chairman works with Cờ Đỏ district
Mr Lê Hùng Dũng – Chairman of Cần Thơ city people's Committee and representatives of concerned departments, sectors worked with leaders of Cờ Đỏ district around compensation resettlement the project to arrange urban and environmental improvement in Cờ Đỏ district and progress of implementing landfill in Đông Thắng commune area.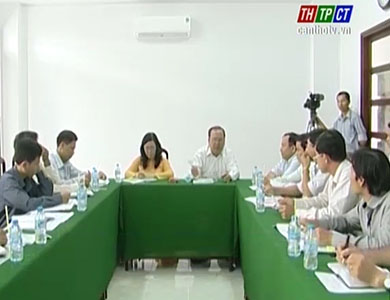 According to report, items of the project is building. 2 of 4 holes completed and received garbage. 2 remaining in implementing but because it's influenced by flooding and long rain, so progress in slow construction. To be active in dealing smell, locality asked Minh Tâm environment company boost human resource, means to serve for garbage bury, antiseptic.
Mr Lê Hùng Dũng directs functional sectors and leaders of Cờ Đỏ district need to strength building progress rate the 2 remaining holes. He stressed: Not any objective reasons and to end November for completion.
By Ngọc Dung