Cantho Red Cross society summarise the works
In the morning on December 8th, Cần Thơ city's Red Cross association organized a conference to review the association affairs and Red Cross movements in 2014. Mr. Phạm Gia Túc, Vice-Secretary of Cần Thơ city's party committee came for attendance.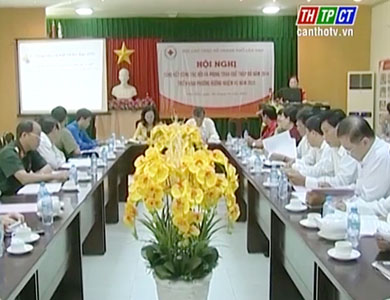 This year, besides effectively implementing the project "Giving 50 red-cross houses to the poor" sponsored by Vinataba-Philip Morris Incorporation, the red cross associations of districts have raised subscriptions to build and repair 304 red-cross houses for families in housing difficulty, with the total value of over 4 billion VND. Various activities of people's health care based on community have been done more effectively.
The total value of humanitarian activities of the whole association this year has been over 137 billion VND, 45 billion VND more than the previous year.
Presently, the association has set up and asked the sponsor from the non-governmental capital source for 5 humanitarian projects. The city's people's committee approved this proposal and put 5 projects into the list of projects being sponsored in 2015, with the total capital of over 3.5 billion VND.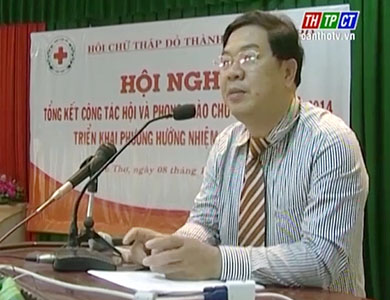 Mr. Phạm Gia Túc appreciated achievements of the Association and reminded the whole staff of the association of making the association stronger. He also guided the association to pay attention to some key tasks in coming time.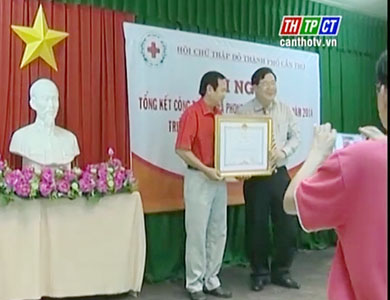 On this occasion, Mr. Trương Thiện Hữu, chief of the board for volunteers, teenagers and schooling red-cross received the 3rd class labor decoration from State President; Mr. Nguyễn Đông Hà, Vice chairman of the city's Red Cross association and Ms. Nguyễn Hồng Hoa, chief of the inspection board of the city's Red Cross association received merit certificates from Prime Minister.
Translated by Thanh Dung