Cần Thơ vice chairman recieves Lao new consul general
In the morning on june 14th Mr. Trương Quang Hoài Nam – Vice chairman of Cần Thơ city People's Committee receives Lao new consul general Somxay Sanam-oune.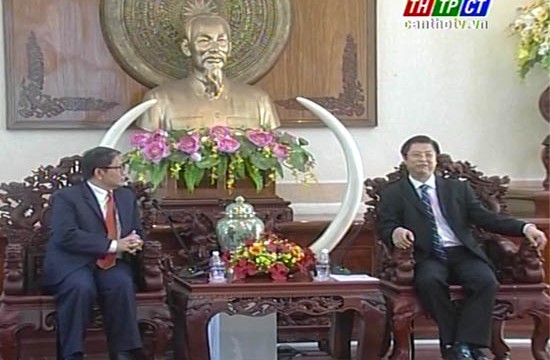 This is the first time Mr. Somxay Sanam oune has visited Cần Thơ since he undertook the consul general of Lao's people democratic republic in November 2015.
At the reception, leader of Cần Thơ city people's committee expresses happiness at comprehensive cooperative relation of Việt Nam and Lao day by day developing. He also highly evaluates the cooperative relation of Cần Thơ and provinces of Lao, for example, the exchange and cooperation on education, health and culture with Vientian capital and Savannakhet province.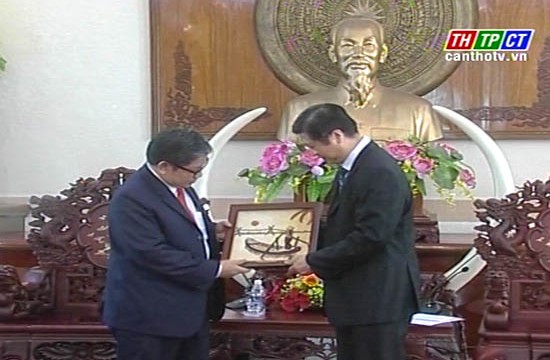 At the same time, he believes that with the role of Lao's consul general, Mr. Somxay Sanam Oune will connect and help to increase cooperative relations between Cần Thơ city and Lao's provinces. Cần Thơ city will create favourable conditions for Lao enterprises to invest in Cần Thơ and promote cooperative programs.
Translated by Anh Vi