Cần Thơ City Broadcasts Digital Terrestrial Television on August 15th
Together with 4 big cities, from August 15th 2016, digital terrestrial television transmission is going to replace analog television transmission.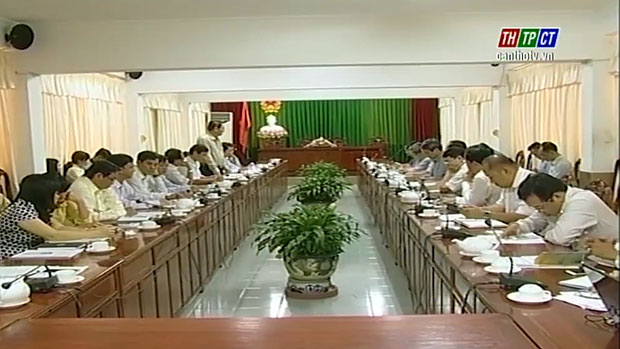 Mr. Phan Tâm worked with Cần Thơ city People's Committee.
In order to well prepare for this transformation, in the morning of August 9th, the mission group headed by Deputy Minister of Information and Communication Phan Tâm – Vice Chief of the steering board for Vietnam Television digitalization project came to work with Cần Thơ city People's Committee.
Receiving and working with the delegation was Standing Vice Chairman of Cần Thơ city People's Committee Lê Văn Tâm – Chief of the city's steering board for television digitalization and leaders of relevant departments, sectors, units.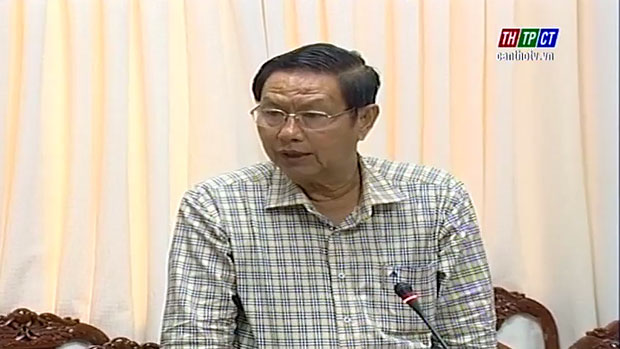 Mr. Lê Văn Tâm worked with the delegation.
Together with promoting information and propaganda for people in the city area on digital terrestrial television, Cần Thơ city basically completes preparations, including personnel, transmission infrastructure and quality, programs' contents, assists and installs 25,446 recorders per 29,432 poverty households, checks data, ensures installing fully by regulations.
Particularly Cần Thơ Radio and Television Station connects with transmission unit to renew facilities step-by-step and improve the programs' quality.
Mr. Lê Văn Tâm – Standing Vice Chairman of Cần Thơ city People's Committee notes districts and relevant units to promptly inspect poverty households , who are assisted recorders to ensure offering and installing before August 15th.
Moreover, he suggests that Cần Thơ city Radio and Television Station should research and complete the transmission, serve new missions.
Press agencies, web portals of the city need to enhance propaganda at grassroots levels, ensure information for people.
Mr. Phan Tâm highly values the city's activeness. At the same time, he asks relevant units to continue inspecting households to be assisted the recorders timely and ensure quality./.
Huỳnh Hiệp – Minh Lam
Translated by Phương Đài