Authorities of the Mekong city of Can Tho and Brazil's Maranhao state on October 26 signed a letter of intent to set up friendship and cooperation in rice research and production and aquaculture.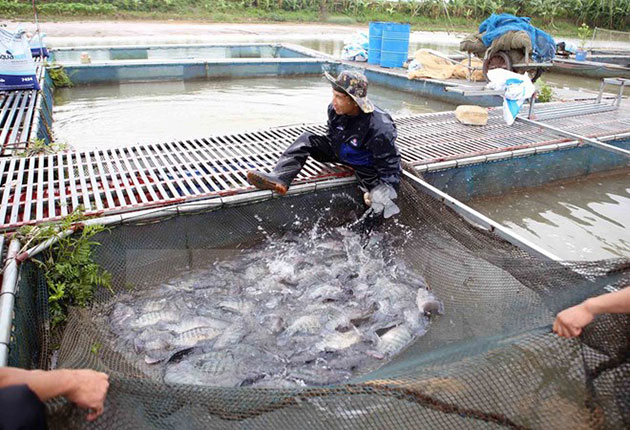 Illustrative photo (Source: VNA)
The two sides will focus on transferring high-tech production to increase productivity and ensure food safety, while coordinating in analysing the regional demand for rice made in Vietnam and Brazil, thus choosing right varieties.
The two localities will also share information on items subjected to plant quarantine in import-export activities between the two countries, and provide each other with information of plant protection drugs and other chemicals in line with food safety standards of each other.
Addressing the signing ceremony, Carlos Brandao, Deputy Governor of Maranho state, said that Brazil pays special attention to ties with Vietnam in all fields, especially agricultural research, rice cultivation and aquaculture as agriculture is a spearhead sector of Brazil.
He proposed cooperating with Can Tho to build an international rice research institute in the state's capital city of Sao Luis, in which the state will provide land and support 50 percent of cost for the facility's construction as well as send experts to work with Vietnamese partners in high tech application in agriculture.
Maranhao is located in the North East of Brazil with the area tantamount to Vietnam and a population of seven million. Owning the second largest deepwater port of Brazil, the state is Brazil's gateway to the world. It holds high potential of affiliation with Vietnam in rice production, aquaculture, telecommunications, mining, apparel, wood, electronics and animal feed materials.
In 2016, Vietnam and Brazil enjoyed 4 billion USD in trade, with Vietnam's exports of 1.8 billion USD.
Vo Thanh Thong, Chairman of the People's Committee of Can Tho lauded goodwill of Maranhao in specifying cooperation activities to strengthen bilateral cooperation between the two localities.
He pledged to coordinate closely with the Maranhao side and the Brazilian Embassy in Hanoi in implementing bilateral partnership.
Thong also revealed that Can Tho will soon send a delegation to Maranhao to seek specific measures to foster collaboration in all fields./.
VNA
Link:
https://en.vietnamplus.vn/can-tho-brazils-maranhao-state-partner-in-rice-production-aquaculture/120129.vnp