Brazil to import robusta coffee from Vietnam
Brazilian Ministry of Agriculture's manager in charge of coffee Silvio Farnesi has said that the government has approved the importation of robusta coffee for the first time in history, including those from Vietnam, in order to meet domestic demand for instant coffee production.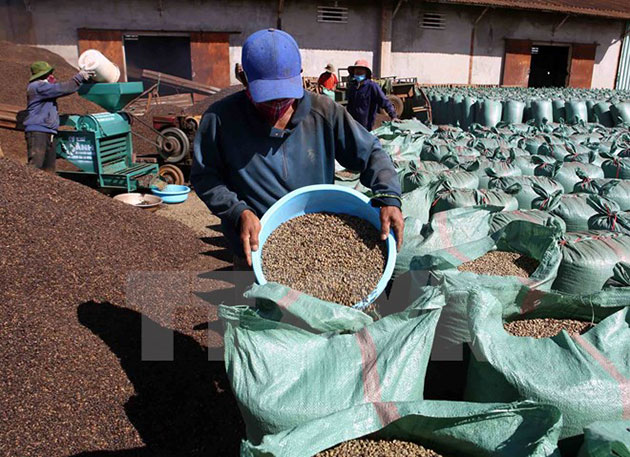 Illustrative image (Source: VNA)
The approval on February 15 forced imported robusta to be subject to a 2 percent tariff.
Brazil plans to import one million sacks of coffee, each equivalent to 60kg, by this May with a maximum 250,000 sacks per month.
As the world's top green coffee producer and instant coffee exporter, Brazil produced 49.6 million sacks of coffee, up 14.8 percent annually.
However, robusta, accounting for 17 percent of the total production, were packed into 8.3 million sacks, down 25 percent from 2015 and hitting a low record in the past 12 years.
Arabica is mainly used for roasted and ground coffee production while robusta is for instant coffee./.
VNA
Link:
http://en.vietnamplus.vn/brazil-to-import-robusta-coffee-from-vietnam/107467.vnp