Australia relaxes ban on shrimp import
The Australian Department of Agriculture and Water Resources on February 6 announced a relaxation of the ban on importing shrimp, cooked or uncooked prawn meat products, according to the Vietnam Trade Office in Australia.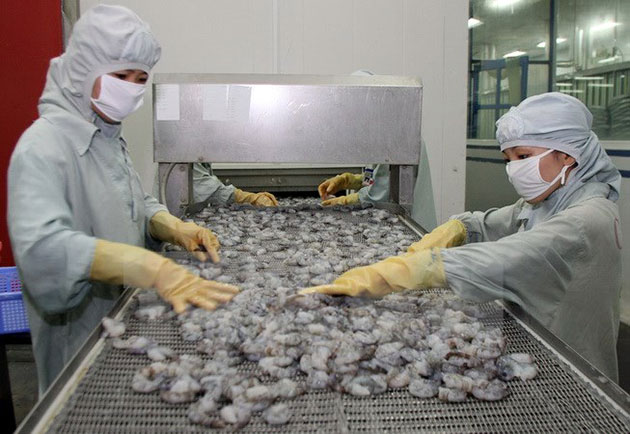 Illustrative image (Source: VNA)
Accordingly, dried prawns, shelf-stable prawn-based food products, irradiated bait for aquatic use, pet fish food, aquaculture feed, and uncooked prawns caught from the exclusive economic zone of Australia are subject to the ban lift.
The lift came after the department found out that the risk of white spot virus outbreak is low.
The ban took effect on January 9, 2017 after the white spot virus outbreak was found to erupt in shrimp farms in the southeast of Queensland state in December 2016.
Later, shrimp shipments to Australia were destroyed or re-exported. Others transiting via Australia also faced strict examination.
Vietnamese shrimp exporters have lost millions of US dollars due to the ban./.
VNA
Link:
http://en.vietnamplus.vn/australia-relaxes-ban-on-shrimp-import/106859.vnp