An international conference on the ASEAN Mutual Recognition Agreement for Tourism Professionals (MRA-TP) took place in Jakarta, Indonesia on August 8-9, focusing on strengthening intra-bloc links in travel, tourism and hospitality.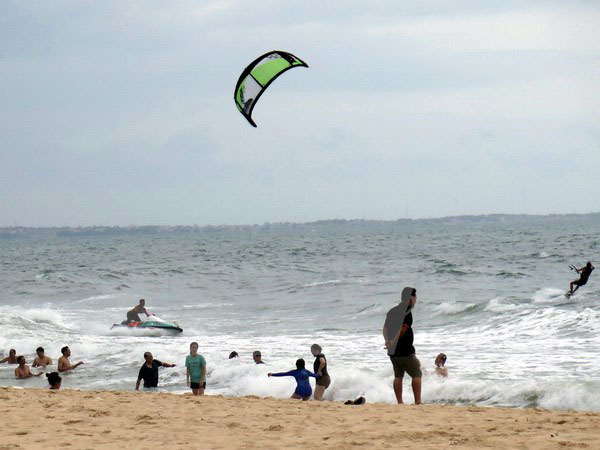 A beach in Phan Thiet city, Vietnam (Source: VNA)
The event, with the participation of ministers, senior officials from ministries of labour, education, and tourism and representatives from travel agencies from ASEAN member nations, also aimed to boost skilled labour in tourism.
At the conference, the ASEAN MRA-TP was adopted as a measure for intra-bloc cooperation in tourism.
According to Indonesian Tourism Minister Arief Yahya, the fulfillment of the MRA-TP initiative will boost the quality of tourism services as it will create fair competition and trained labourers suited to the travel industry.
Under the MRA-TP, the standardisation and benchmarking of skills affects 32 job profiles in tourism and hospitality such as front office work, housekeeping, food and beverage services, tour operations, food production and travel agencies, among the 10 ASEAN member states.
The agreement will boost service standards and encourage intra-ASEAN mobility among tourism employees.
Based on the agreement, ASEAN nations will adopt consistent standards which will be recognised by all member nations.
According to Tran Nhat Hoang, Vice Director of the International Cooperation Department under the Vietnamese Ministry of Culture, Sports and Tourism, Vietnam has focused on raising public awareness of the ASEAN MRA-TP through conferences and workshops.
The agreement is hoped to create momentum for Vietnam's tourism industry, he said.
VNA
Link:
http://en.vietnamplus.vn/asean-nations-seek-closer-tourism-links/97436.vnp