Vĩnh Thạnh: Deputies Contacted Voters
In the morning on August 8th, deputy group of Cần Thơ city People's Council in Vĩnh Thạnh district contact with voters at Thạnh Quới commune after the 2nd session of the city People's Council for 2016-2021.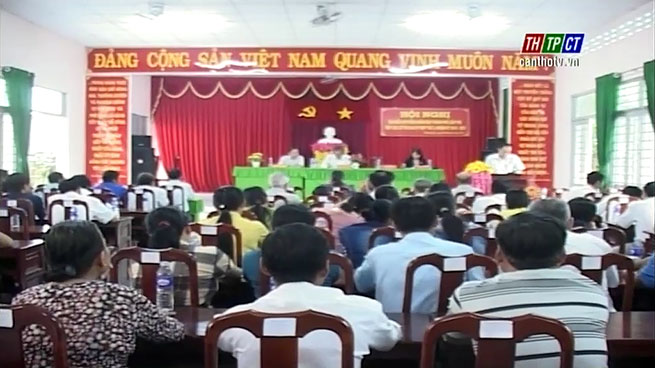 Deputies Contacted Voters in Vĩnh Thạnh.
Here, voters suggest upgrading and repairing Highway 80 soon.
Regarding land revocation of people, the city should inform people about detail planning and prices of land.
Presently, opening Thạnh Quới residential area is completed, the voters propose investing in electricity, water and drainage for the resident area. In the afternoon, the delegation contact with voters at Thạnh Tiến and Thạnh An Communes./.
Công Nhân
Translated by Phương Đài