Cần Thơ city's Military command in the afternoon of July 29th organized the gathering in celebration of the 71st traditional anniversary of Cần Thơ Armed force (July 30th 1945 – July 30th 2016).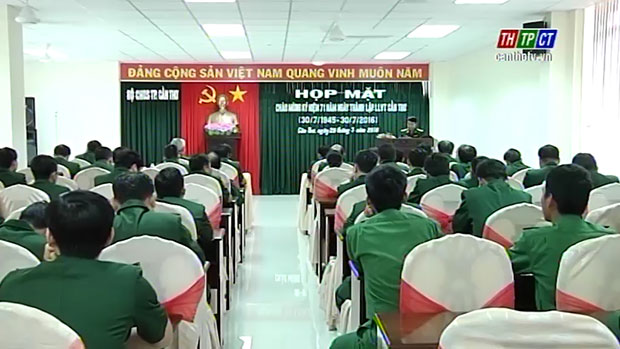 The 71st Traditional Celebration of Cần Thơ Armed Force.
After the 2 resistance wars against France and America, Cần Thơ armed force has bravely fought and gained many victories, contributing to liberating the south and reuniting the nation together with soldiers and people nation- wide.
In the period of building and safeguarding the fatherland, Cần Thơ city's armed force has given good advices to party committees, authorities of the city to build firm defense, contributing to upholding the political security, socials safety and building more and more civilized and modern Cần Thơ city.
With great feats, the city's armed force has been conferred the title of People's Armed force hero for 2 times./.
Translated by Xuân Trang