Secretary Attends Opening Ceremony for New School Year
More than 240,000 students at all levels from 440 schools in Cần Thơ city officially step into the new school year of 2016-2017 on September 5th.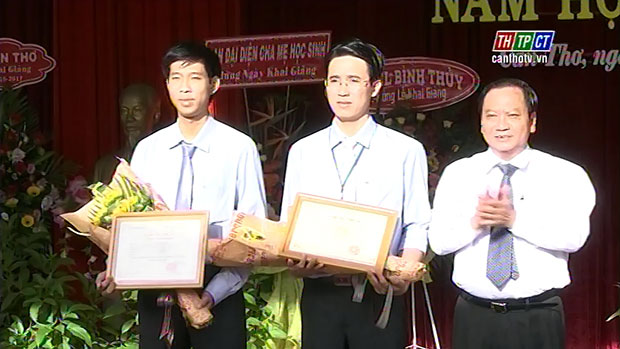 Mr. Trần Quốc Trung presents merit certificates.
At Lý Tự Trọng specialized junior secondary school, Mr. Trần Quốc Trung – Member of the Party Central Executive Committee, Secretary of Cần Thơ city Party Committee and leaders of departments, sectors and agencies attended the opening ceremony for the new school year.
At the ceremony, teachers and students of the school listened to New School Year Message from State President Trần Đại Quang.
On this occasion, Secretary Trần Quốc Trung presented merit certificates of Education and Training Ministry to 2 outstanding teachers and 20 scholarships to typical students.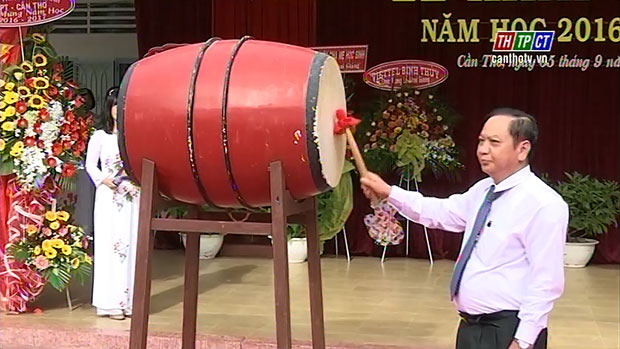 Mr. Trần Quốc Trung beats the drum to mark the new school year.
He beat the drum to open the new school year with the hope that teachers and students will do their utmost to deserve the school's tradition and title./.
Phương Ánh – Văn Ngô
Translated by Anh Vi