Raising Students' Knowledge on the Nation's Historical-Cultural Traditions
In the morning on August 2nd, Cần Thơ city Department of Culture – Sports and Tourism commenced a conference to summarize traditional education and cultural heritage in 2015-2016 school-year.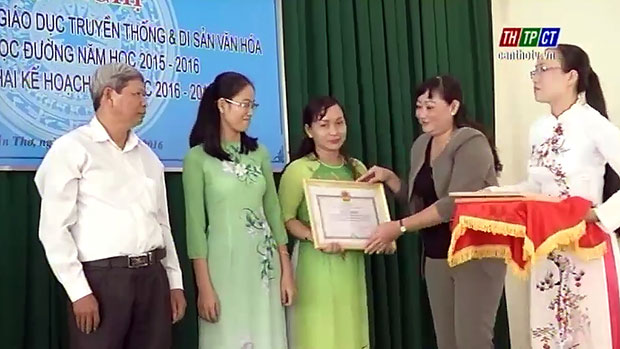 Excellent units received merit certificates.
According to implementing units such as Museum and the city Relic Management Board, in the 2015-2016 school year, 2 units coordinated with 61 schools in the city area, opened tens of various programs, which are suitable to contents and targets of propaganda, lured the participations of nearly 280,000 teachers and students.
Through that, they contributed to creating interest, with the aim of improving students' awareness on cultural – historic tradition of country and locality.
On the occasion, the 2 units, who well carried out cooperative tasks and organized activities for the students to participate and find out the cultural historical tradition, receive merit certificates from the city Department of Culture – Sports and Tourism./.
Translated by Phương Đài