Receiving Mr Ted Osius – U.S. ambassador in Vietnam in the afternoon June 8th, Mr. Le Hung Dung– Chairman of Cantho city people's Committee expressed him to be active to help Cantho city in inviting enterprises, investors and non-government organizations of U.S.A and more support for development the city.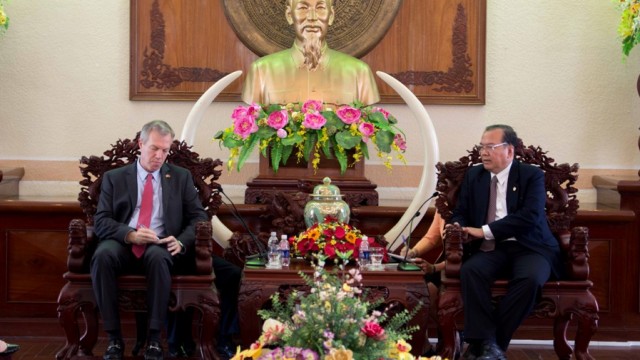 The chairman of Cantho city people's committee informed the ambassador outstanding outcomes recorded by the locality in the past time, stressing that Cantho is gradually affirming its key roles in the socio-economic development of Mekong delta region, particularly, thanks to programs, projects supported by America in the educational and medical fields. However, just few American enterprises invest in Cantho. So, the chairman hoped that the ambassador would be the connection to enhance investment, and the city would create every comfortable condition on mechanism, policies in the process of investment, hoping that medical experts in the domain of family are to be deputed to make survey in Cantho city.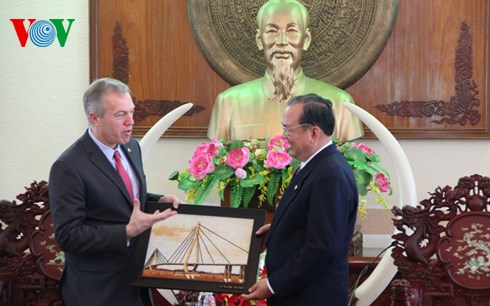 American ambassador Ted Osius thanked the reception made by leaders of Cantho city, expressing his concern over the medical, educational and environmental fields in Cantho. He added that the city would be supported in building energy saving projects and issues of climate change adaptation, foreign language training programs and scholarships for students.
Translated by Xuan Trang